Fed up with heavy menstrual bleeding due to fibroids?
Hysterectomy is NOT the only answer.
Treating uterine fibroids and their symptoms
If you are one of the millions of women with uterine fibroids, you know they can cause heavy menstrual bleeding and long, uncomfortable periods.
Sonata Success Stories
Learn how these seven women got back to enjoying life by choosing the Sonata Treatment to reduce their uterine fibroid-related symptoms.
Fed up with fibroids and heavy menstrual bleeding?
Many women are told that hysterectomy is the only option.
Sonata offers an incision-free alternative that is changing women's lives.
Women were surveyed 12 months after their Sonata Treatment and reported the following results:*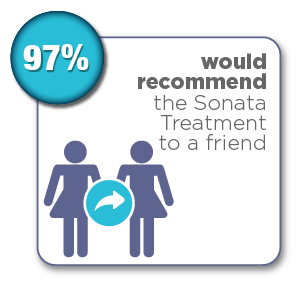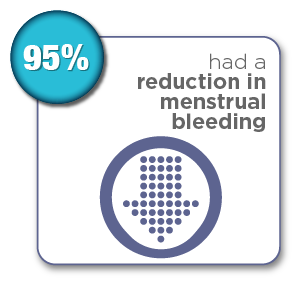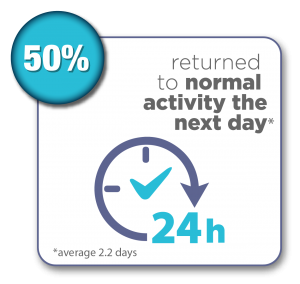 *Chudnoff S, Guido R, Roy K, Levine D, Mihalov L, Garza-Leal JG. Ultrasound-Guided Transcervical Ablation of Uterine Leiomyomas: The SONATA Trial. Obstet Gynecol. 2019 Jan; 133(1): 13-22
Safety Information| Impressum | Terms of Use | Contact Us
Privacy Notice | Cookie Notice | Do not Sell/Share my Personal Information
Limit the Use of My Sensitive Personal Information
Gynesonics, Inc. | 600 Chesapeake Drive | Redwood City, CA 94063 | (650) 216-3860
Copyright 2023  Gynesonics | WS 05195-002UK Rev C