To schedule an appointment, the following doctors across the UK are currently accepting patients for evaluation:
Mr Gerald Hackett
Addenbrooke's Hospital, Hills Road, Cambridge, Cambridgeshire, CB2 0QQ
Phone: 0122 324 5151
Mr Gerald Hackett is a leading consultant gynaecologist based in Cambridge with more than twenty years' experience. While Mr Hackett cares for women with many different gynaecological conditions, he specialises in menstrual disorders, fibroids, ovarian cysts, pelvic pain and the menopause. He is recognised by the British Menopause Society as a menopause specialist and principle trainer and oversees the NHS Menopause Clinic in Cambridge.
Mr Marwan Habiba
Leicester General Hospital, Gwendolen Road, Leicester, Leicestershire, LE5 4PW
Phone: 0300 303 1573
Mr Marwan Habiba is a consultant gynecologist at the University Hospitals of Leicester and is an honorary senior lecturer at the University of Leicester. He became a member of the Royal College of Obstetricians and Gynaecologists in 1991 and a fellow in 2004. He has many publications including on health service delivery and research, medical ethics and abnormal uterine bleeding, with uterine fibroids being a particular area of interest.
Mr Adel Soltan
Liverpool Women's NHS Foundation Trust, Crown Street, Liverpool, L8 7SS
Phone: 0151 708 9988
Mr Adel Soltan is a consultant gynecologist at Liverpool Women's, and has a special interest in pelvic floor surgery and uterine fibroids. Mr Soltan has been a consultant since 2001 and is a fellow of the Royal College of Obstetricians and Gynaecologists (RCOG).
Mr Bruce Ramsay
Peterborough City Hospital, Bretton Gate, Peterborough, Cambridgeshire, PE3 9GZ
Phone: 0151 708 9988
Mr Bruce Ramsay is a consultant gynecologist who has wide-ranging experience in treating numerous women's health conditions, including uterine fibroids, endometriosis and period problems. He specialises in minimally invasive surgery including laparoscopy, hysteroscopy and transcervical ablation using radiofrequency technology.
Women were surveyed 12 months after their Sonata Treatment and reported the following results:*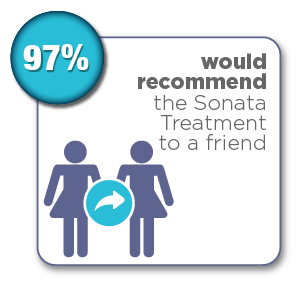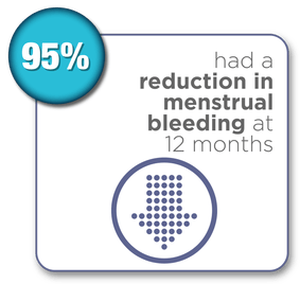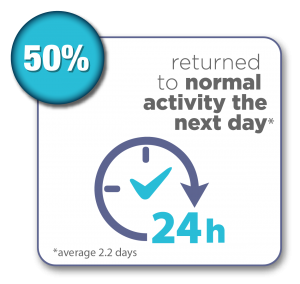 About the Sonata Treatment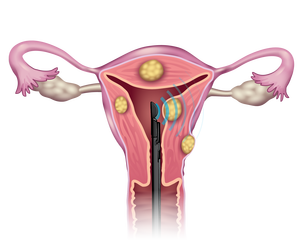 The Sonata Treatment is an incision-free treatment for uterine fibroids and has been clinically proven to be safe and effective.*
The Sonata Treatment uses an intrauterine ultrasound handpiece to locate and target the individual fibroids. Radiofrequency energy is delivered to shrink the fibroid and reduce symptoms.
Why is the Sonata Treatment a breakthrough?
Sonata can treat a wide range of fibroid types, sizes, and locations — without even one incision.
The fibroids are treated from inside the uterus, so the Sonata Treatment requires no incisions to the abdomen, no tissue is surgically removed, and the uterus is preserved.
The SONATA Clinical Trial
Women were surveyed 12 months after their Sonata Treatment and reported the following results:*
97% would recommend Sonata treatment to a friend
95% reported a reduction in menstrual bleeding
50% returned to normal activity the next day
Intended Use and Safety Information
The Sonata System is intended for diagnostic intrauterine imaging and transcervical treatment of symptomatic uterine fibroids, including those associated with heavy menstrual bleeding.
Contraindications
Current pregnancy; active pelvic infection; known or suspected gynecologic malignancy or premalignant disorders such as atypical endometrial hyperplasia; presence of one or more intratubal implants for sterilization; and presence of an intrauterine device (IUD), unless removed prior to the introduction of the Sonata Treatment Device. View Additional Safety Information.
* Reference for the published clinical trial results: Chudnoff S, Guido R, Roy K, Levine D, Mihalov L, Garza-Leal JG. Ultrasound-Guided Transcervical Ablation of Uterine Leiomyomas: The SONATA Trial. Obstet Gynecol. 2019 Jan; 133(1): 13-22